Join us at our 1st Bus Stop POP!
TODAY Wednesday Dec 21st | 4:00-6:30 PM
SE corner of 82nd and Powell (Carl Jr's parking lot)
Bus Stop POP! Is a form of community education and reclamation that turns neglected bus stops into the center of community celebration. At least once per month EPBS Project will POP up at a bus stop in East Portland that needs some community love. We'll offer riders hot beverages, snacks, information about the project and OPAL and an opportunity to reclaim the bus stop as community space through active participation. Bus Stop POP is about having fun and building community!
Meet at 4pm at the SE corner of 82nd and Powell (Carl's Jr. parking lot) today!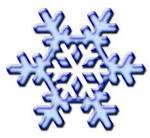 OPAL Community Holiday Party Tonight!
Wednesday Dec 21st | 7:00-9:00 PM